Niall Horan Explains Why One Direction Once Got Booted From A Trump Hotel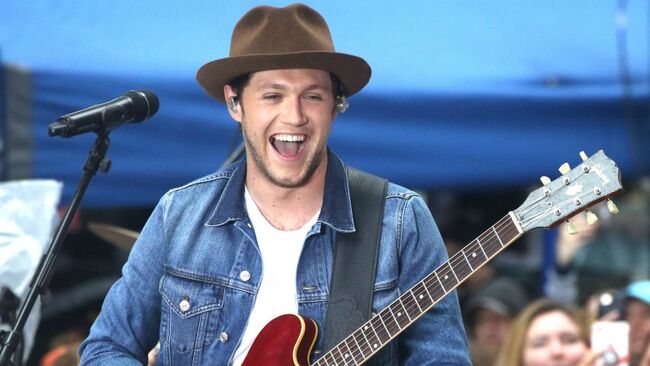 One Direction has been kicked out of plenty of hotels, but Niall Horan has quite the story about the pop collective's time at a Trump hotel in New York City.
Earlier this week, the 24-year-old singer stopped by The Late Late Show with James Corden during #LateLateLondon Week to perform his smash single, "Slow Hands," but he also shared an interesting tale from the 1D vault. During his time on the couch alongside Orlando Bloom and Cate Blanchett, Horan took a trip down memory lane to explain what exactly happened during the band's stay in the Big Apple for a show at Madison Square Garden. "We basically said we were doing no meet and greets and stuff because it was such a big show, the biggest show of our career," Horan admitted. "So he [Trump] said, 'Could you take a photo with my lawyer's daughter?'"
Unfortunately, the band had to decline and that's when Trump decided that he was going to pull a fast one on the pop collective. "So he said, 'You're not allowed to use the garage door [at the hotel] anymore. You're going to have to stand on the front steps and take photos and basically promote the hotel,' so we just left."