Kim Kardashian Returns To Paris For The First Time Since Gunpoint Robbery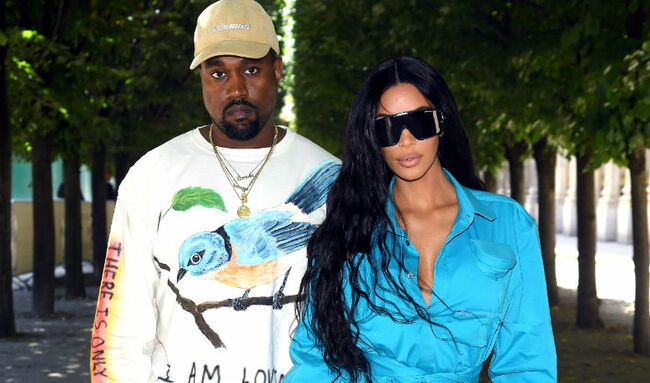 Kim Kardashian West returned to Paris, France on Thursday (June 21) for the first time since the Hollywood titan was held at gunpoint in her hotel room in October 2016.
For her overseas outing, the E! reality star attended the Louis Vuitton Menswear Spring/Summer 2019 show as part of Paris Fashion Week alongside husband Kanye West. During the showcase, which saw the rapper shed some tears in honor of Virgil Abloh, the power couple sat front row of festivities as they previewed the collection and joined other notable stars like Kylie Jenner, Travis Scott, Chadwick Boseman, ASAP Rocky, Naomi Campbell, Rihanna and more. "Boujour," Kim wrote on a photo of a basket of croissants on her Instagram Story.
As you know, five burglars bound and gagged the star, robbing her at gunpoint in her hotel room in 2016. According to reports, they stole two cellphones and about $11 million worth of jewelry, including a $4.9 million dollar ring. Just a year later, she opened up about the incident during an episode of Keeping Up With the Kardashians and admitted that she might return to the Capital of France "maybe in like, five, six, seven, ten years."
"I don't want to go anytime soon," she explained to viewers. "North has pajamas with the Eiffel Tower over it and she goes, 'Mommy, you like to go to Paris, right?' And I was like, 'Yeah.' She was like, 'Are you going to take me?' And I was like, 'You've been there before and we'll go one day.' It would be so hard but I will do it for her."