"Let It Go" Sung By TONS of Your Favorite Disney & Pixar Characters!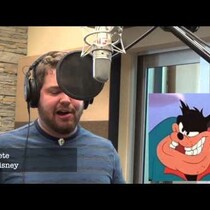 Posted March 17th, 2014 @ 1:00pm
This guy is crazy talented! He sings the current hit song "Let It Go" from Frozen, but he does it in SEVERAL Disney and Pixar character voices! Really, we are just jealous.